Home Improvement in the Winter
Just because it is cold outside, doesn't mean your home improvement plans need to be put on hold. Oftentimes completing home improvement projects during the winter can save you money. Hardware stores put many home improvement items on sale during the winter season since it is a slow season for home improving. So, take advantage of the savings and get started on a home improvement project.
Find Energy Saving Possibilities
There are several areas of your home where you can find energy saving possibilities.
Pipes
Hot water heater
Windows
Doors
One of the ways to save money during the winter is by insulating certain areas of your home. Exposed water pipes can be insulated in order to prevent them from freezing during the bitter winter weather. This can save you money by preventing possible freezing and the repair costs associated. You can also add insulation to your hot water heater which enables you to reduce the temperature to save you money in the long run.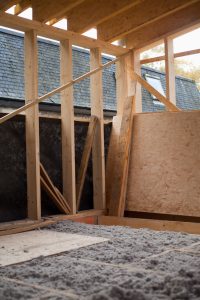 Also, insulating your windows and doors can prevent drafts which will lower your heating costs. You can inexpensively insulate your windows by applying plastic over them. Most hardware and big box stores carrying window insulating kits that are easy and quick to use. Doors can be insulated by removing the framing and inspecting for gaps between the wood. If you see gaps you can purchase a foam insulating product for windows and doors that is easy to use and will minimize those unseen gaps around your doors under the trim.
Replace
Winter is a great time to replace inefficient appliances in your home. Again, by taking advantage of winter sales you will not only save money in the replacement cost of appliances, such as a dishwasher, refrigerator, or a washer and dryer, you will also see an energy savings from using a newer, more efficient machine. New appliances also add value and aesthetic appeal to your home.
Replacing your thermostat is also a great energy-saving opportunity. There are new smart thermostats as well as other programmable thermostats that can keep your homes temperature optimized not only during the winter, but throughout the year as well. Some thermostats can even be controlled from your phone. Check out the options available in programmable thermostats and save money this winter.
Refinish
Winter is a great time to complete a refinishing project. If you need to refinish your basement or any other area of your home, contractors are usually readily available as the winter is a slow time for construction projects. Kitchen or bathroom remodeling can also be done in the winter, as long as you are not expanding the area and exposing your home to the elements. Again, you not only can you get dramatic discounts on the labor, but also the material costs during the winter season.
If your home has been victim to a fire, flooding or any other devastation, contact Pittsburgh's restoration contractors at Service Master. They can assist in repairing your home and restoring it to its original state any time of year.