Sump Pumps
If your home includes a sump pump, then you've prepared yourself for the possibility of water leaking into your home, as well as to prevent flooding in your basement. But what do you do if your sump pump fails to work? If you see signs of water in your basement, then it is time to assess whether your sump pump is working properly. There are several common reasons why a sump pump will fail and diagnosing the problem is the first step in preventing unwanted water from entering your basement or crawl space area.
Power Outage
If your home recently suffered a power outage, then it is possible that a breaker was switched causing your sump pump to be powered off. Check your breakers, as well as the power source to make sure power is going to the sump pump. In the case of a bad storm that causes a power outage, it is important to have a battery backup on your sump pump to keep it working during this crucial time.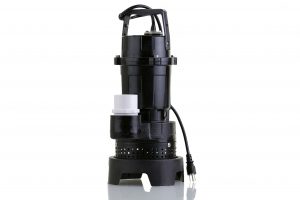 Low Capacity Sump Pump
During especially heavy rain, your sump pump may not be sufficient to handle all of the water that is present during lengthy, heavy rain storms. If your sump pump isn't powerful enough to handle the amount of rain present, then you may be faced with water leaking into your basement from your sump pump backing up. It is best to install a high capacity model in order to prevent this problem from the start, but if installing a new sump pump is not feasible, then you may want to install a secondary sump pump to pick up the slack.
Improper Installation
An improperly installed sump pump can not only cause it to not work at full capacity or as efficiency, but can also reduce the life of the sump pump. If you suspect that your sump pump may have been installed improperly, it is best to have an experienced professional inspect your sump pump and advise if it has been properly installed.
Debris Buildup
Debris can build up inside of your sump pump, as well as inside of the lines causing clogs. Debris buildup can cause the unit to continuously run, shut down or not run properly. In order to get the sump pump to work properly you will need to remove the debris. If you can, remove the debris yourself or hire a licensed plumber to remove the debris.
Sump Pump Malfunction
There may be several reasons that your sump pump malfunctions from faulty valves and switches to an improperly sized sump pump. If your sump pump is malfunctioning and it is not due to any of the reasons above, then contact an experienced plumber to inspect, assess, and possibly repair your sump pump.
Service Master of the Greater Pittsburgh Area has expert emergency response professionals that can assist you in the event that your sump pump fails. Service Master can clean and restore your home after damage has taken place. If you have been faced with a sump pump failure, then contact Service Master and have your home restored in no time.