Storm Damage
Damaging storms can take place any time of the year, but most people associate springtime with rain and storms. Summer can also have storms that may damage your home and property. Damage can come from strong winds, hail or heavy rain. If your home does become damaged by a summer storm, it is important to take quick action to get the damage repaired, as well as to report any damage to your insurance company.
Storm Damage
The structural areas of your home can become easy targets for severe weather. Areas that are especially susceptible to damage are:
Roofs
Siding
Gutters
Downspouts
Windows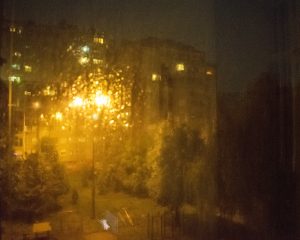 Common problems that occur are dents and damage from hail. Hail can cause broken shingles and dents in aluminum siding, gutters and downspouts. It can also cause broken windows, which can lead to water coming inside of your home.
Water Damage
Excessive rain can cause water to build up and enter your home through cracks in your foundation, loose seals around your windows and doors, or any other areas where rain can enter your home, such as the garage or attic. If flooding occurs it is imperative that you do not enter the flooded area in case there may be an electrical current in the water. Stay safe and away from the water. Contact a professional right away that can access and repair the damage, as well as advise you of safe practices. Many don't see water as a safety hazard, but merely as an inconvenience, but as mentioned electrical currents can be present in water and cause electrical shock to a person. Water entering your home can also cause damage to your belongings and cause mold growth. Mold growth can lead to respiratory problems for you and your family so it is important to have it removed by a professional to ensure that is removed effectively and efficiently.
Debris Removal
Storms and high winds can also cause debris to enter your yard and even your home. Fallen tree limbs are common after storms and can even fall on your home causing structural damage and/or broken windows. A restoration contractor can remove natural or unnatural debris from your property and yard. Debris can be a safety hazard for you, your family and your pets which is why it is important to have it removed.
Service Master of the Greater Pittsburgh area can assist you with storm damage repairs, as well as water damage, mold cleanup, and debris removal. If your home has been victim to a summer storm, then contact Service Master today for expert repairs and reliable service.