What to do in a Home Disaster?
Weather is unpredictable and can cause disasters to occur to your home. Flooding and fire are two of the most common types of disasters that can happen, but severe weather can also cause other damage such as fallen trees or tree limbs caused by high winds. Hail damage can also occur which can destroy your roof, your air conditioner, or other structures of your home. Because you cannot predict damage occurring, it can be devastating and emotionally taxing. What do you do when disaster strikes? There are steps you should take as a home owner after an unpredictable disaster.
Step 1: Assess the Damage
The first step you should take is to assess the damage to your home, but only if it is safe to do so. If your basement is flooded, it is best not to enter the area as an electric current may be present in the standing water. If you are able to see which areas of the basement has flooded without entering the area, then take note. The same goes in regards to fire damage. Until you are given the all clear from the fire department, do not enter the home. The structure of the house may not be stable which could put you or your family in a dangerous situation. The same with fallen tree limbs, from far away take a look and see what part of the home has been damaged, but don't get too close to the area as the limb may collapse.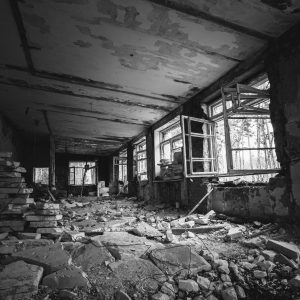 Step 2: Contact Your Home Owners Insurance Company
With the information from your personal assessment you can contact your insurance company to advise them of the disaster and provide as many details as possible. The insurance company may also send out an adjuster to assess the damage and write up a report that you will use for your claim. Some also choose to hire their own private adjuster to assess the damage as well. If you need to temporary relocate you will also need to check with your insurance company regarding reimbursement of temporary living expenses.
Step 3: Contact a Restoration Contractor
If your home has suffered great damage, then it is best to get a professional restoration company to survey the area, do their own assessment, and provide details on what needs to be restored. They can also provide you with a timeline for completing the project. Restoration contractors specialize in restoring homes after major disasters and will be able to provide you with peace of mind when trying to get through the tragedy of your home being destroyed. Restoration contractors not only help with restoring the structure and interior of your home, they can also assist with saving or restoring your personal items, such as family mementos or even furniture. Smoke and water damage are common and there are tips and techniques used to restore items that were subjected to smoke or water damage.
If you are in need of disaster restoration service, contact Service Master Pittsburgh to assist you in the process of repairing and restoring your home. Service Master's experts will be there for you every step of the way to ease your worry during this stressful event in your life.