Tips for Cleaning your Carpets
As many know, carpet must be properly cleaned and maintained in order to keep allergens and dust mites that live in your carpet at bay. Carpet is good at hiding dirt, but don't be fooled, even though it is hiding, those pollutants are still infiltrating your home. Here we offer several tips for keeping your carpets cleaner, which will not only prolong the life of your carpet, but keep you and your family breathing easier all year long.
Remove Shoes
The easiest way to keep dirt and pollutants from entering your home is to have a strict no shoes policy, including for guests that enter your home. Some worry that this will inconvenience guests, but rest assured your friends and family members will soon be accustomed to the new habit and will happily comply. Stash a container next to the door for shoes to go in upon entering and you will see that your carpets will look fresher and cleaner longer than before.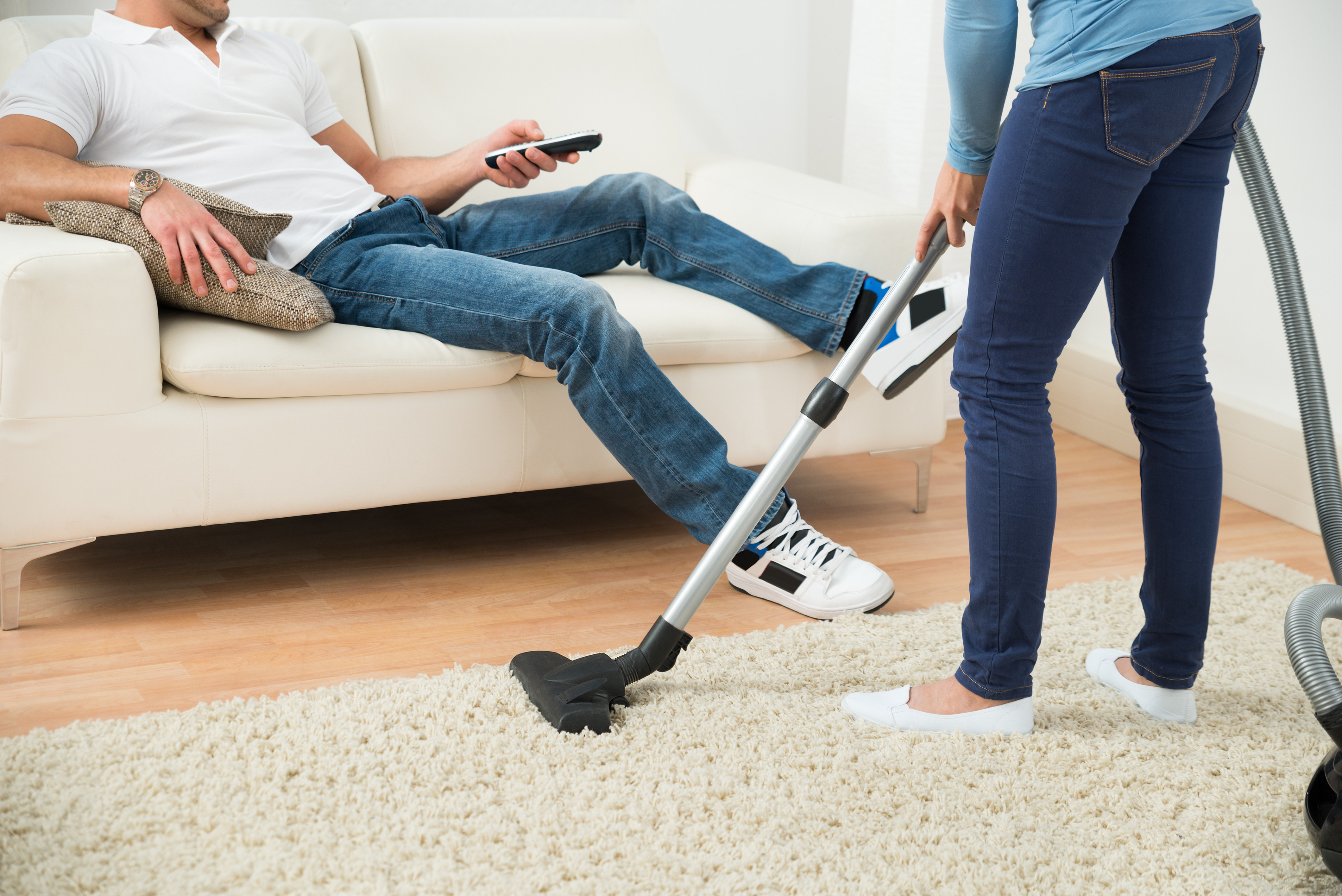 Wipe Paws
If you have pets, especially those that go outside, it can mean a whole host of dirt and debris are entering your home several times a day. To keep the filth out of your home, you could wipe your pet's paws when they come in from outside or even buy shoes for your pet. While shoes for your pet may sound like a far-fetched idea, if you are adamant about keeping your carpets clean this is a great option that many use.
Use Rugs
Rugs at doorways are a great way to lessen the amount of dirt that comes into your home. Even if shoes are being removed at the door, rugs are still a good idea to keep at entryways. Rugs act as the first line of defense against the outside grime. In addition, rugs give your home a cozy feel and are visually pleasing.
Install Tile
In addition to using rugs, install tile in your entryways for easy cleaning and in order to avoid the outside dirt from accumulating in those areas. Also, carpet in entryways shows a lot of wear since this is a high traffic area.
Vacuum Regularly
Vacuuming regularly is important to minimize the accumulation of dirt in your carpet. You will want to vacuum even if your carpets look clean. It is recommended to vacuum your carpets once a week, or twice a week if you have pets.
Replace Vacuum Bag or Clean Filter
Failure to replace vacuum bags timely or failing to regularly clean the vacuum filter are two very common problems. Vacuum bags should be removed and replaced when the bag is about three-quarters of the way full and vacuum filters should be cleaned about once every three months or sooner depending on your brand of vacuum. The reason why this is so important is because vacuums will become less efficient, often losing up to 50% of their suctioning power. So, in order to keep your vacuum working optimally, replace the bag or clean the filter when it is recommended.
Schedule Professional Cleanings
Unfortunately, many homeowners do not schedule professional carpet cleaning services often enough. Ideally homeowners should get their carpets professionally cleaned once every year. For homes with pets, it is recommended to have carpets professionally cleaned twice a year. And for businesses or homes with heavy traffic, it is recommended once every three months. Having your carpets cleaned not only keeps them cleaner and looking fresher, but it also prolongs the life of the carpet.
Service Master of Greater Pittsburgh has professional carpet cleaning services for your home or business. Contact Service Master today for more information and a quote.