Restoration Contractor
Choosing a restoration contractor is a big decision, as your home is your biggest asset. When a fire, flood or any other disaster happens to your home, you want your home restored as quickly and painlessly as possible. When choosing restoration contractor there are a few do's and don'ts that you will want to take into consideration.
Hiring Friends or Relatives
When you are faced with a need to repair and/or restore your home you realize there is cost involved, but one of the biggest mistakes you can make is hiring a friend or relative to do the work for you. While it may sound like a good idea in order to save money, hiring friends or family spells trouble for several reasons. One reason this could be a problem is that you may not receive a contract for the work performed. Without a contract you run the risk of going into an agreement without a safety net if things don't turn out the way you had expected. You may dispute costs, pay for services, and/or the time that the project should be finished. This could cause a strain on your relationship and lead to an uncomfortable situation. In addition your insurance company may not want to cover the work performed by someone that is not from a reputable company. In this case your insurance company may not pay for the cost of the services.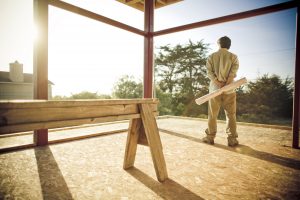 Working With Your Home Builder
Another don't is working with your home builder to complete your restoration work. Home building companies often don't have adequate restoration work experience or experience working with insurance companies. Also, since home builders work mainly on new construction projects they oftentimes lack the equipment needed to complete restoration jobs.
Using a Cleaning Service
Using a cleaning service for any size restoration job is also a don't. Cleaning companies lack the experience cleaning up after floods, fires or other devastating occurrences like smoke damage. While cleaning services may promise that they can handle a restoration cleanup job, oftentimes they cannot. Cleanup due to flooding requires specialized equipment and chemicals in order to ensure that everyone in the home is safe. Smoke damage is also tricky to cleanup and remove from furniture and other household goods, so in order to get the results you want when it comes to restoring your home it is best not to hire a cleaning company to do the work.
Working with Insurance Companies
When choosing a restoration contractor you will want to choose one that has plenty of experience working with insurance companies. Insurance companies have a bad reputation of being hard to work with and being slow to send out checks or pay for services. When insurance companies work with the same restoration companies time and time again they build a relationship of trust and respect as partner in business. Because of this relationship the insurance companies are more likely to provide the homeowner with prompt attention and payment.
Hiring an Experienced Home Restoration Company
The number one thing to do when choosing a restoration contractor is to hire an experienced company. It is common for those receiving any services to choose the lowest cost provider, but beware in some instances low cost can translate into low quality.
If you need a reliable, experience restoration contractor look no further than Service Master. Service Master can assist you with all of your home restoration needs. Contact Service Master today!